Improve the SEO of your website and
position your web.
Learn how we can help you stand out from your competition organically.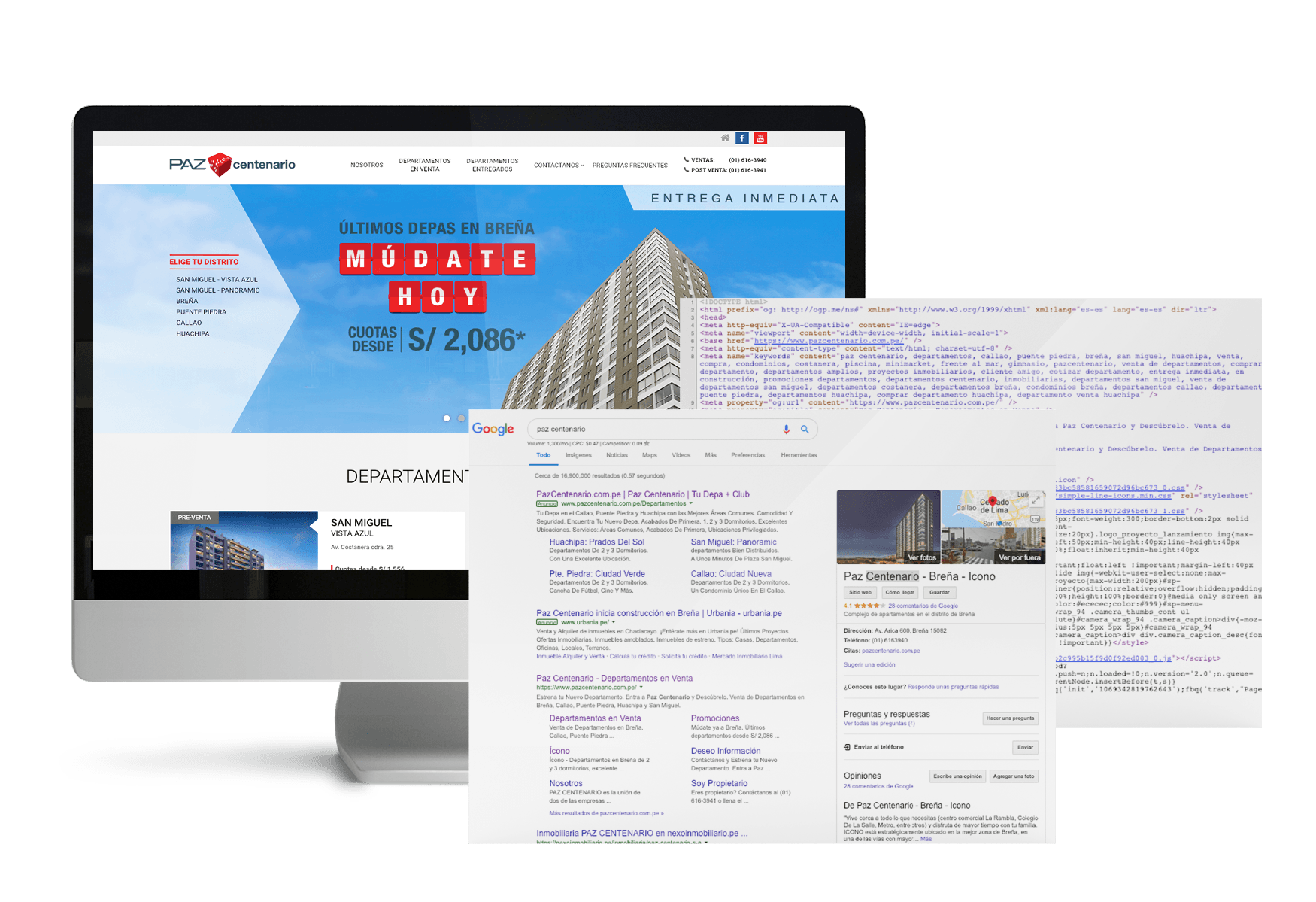 Traceability audit
A well-defined web structure must have the support of xml files, robots, friendly urls, among others, to make it easier to be found by search engines.
External link to your website
We evaluate and collaborate to define strategies for spreading links on the web, whether on social networks, directories or related pages.
Code/Server Audit
We identify and correct bad practices in configurations that can impact the loading time, mobile viewing and security of your website.
Interaction with social networks
We validate that all sections of your website are optimized to be shared on social networks with the correct data.
Keyword analysis
Usamos un planificador de palabras claves y otras herramientas para medir el volumen de búsqueda y elegir estratégicamente los keywords a posicionar.
We use a keyword planner and other tools to measure search volume and strategically choose keywords to rank for.
Interactive UX Validation
We review each page from its first load, validating it has buttons and links that help navigation oriented to conversions.
Digital content marketing
Starting from interviews, we generate and publish articles for your corporate blog using the keywords focused on your business.
Integration with Google services
We connect with the Google Search Console and optimize Google Business settings, the Tag Manager and Analytics.
Your website on the first page
1 - SEO diagnosis
Where are we, where do we want to go?
2 - Optimization
Let's execute the work plan
3 - Content marketing
We keep Google always alert
4 - Follow-up
We periodically measure the positioning
Tell us about your project
If you prefer, you can give us a call at 955 453 510 or send us a message on WhatsApp. We will be attentive to listen to your needs.